ABOUT MENAI
My name is Julia, I'm the founder and designer behind MENAI. I'm here to give Women the option of investing in unique handmade clothing, created in limited quantities, slowly and to order. My main design principles are comfort & everyday luxury; I customise your MENAI piece based on your measurements. Everything you see is handmade in Dubai; no production lines, no factories, just me and my sewing machine.
Thank you for visiting my store & considering slow fashion. You being here shows you are intrigued by more sustainable options, and means you are already making a positive change ♡ Learn more in the FAQ, or get in touch, I'd love to hear from you!
Julia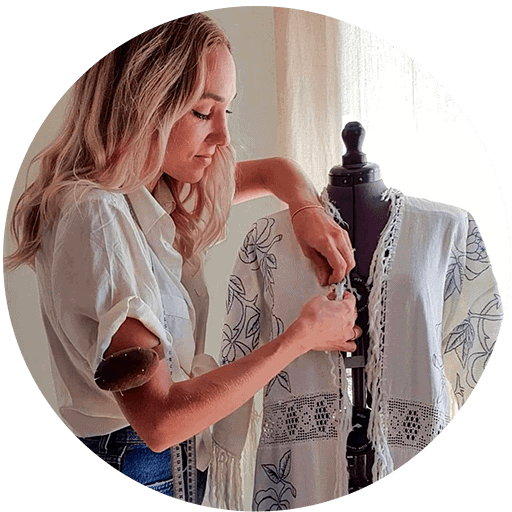 How to measure
You can't obsess over the size of your MENAI piece, because there are no sizes. All styles accommodate a range of body types – and also the changes a woman's body goes through as we have children, or simply go through life.
Check out these videos to help you in selecting the right customisation options for you.  
Young women's clothing that is designed to be comfortable and last as they grow. Matching Mother / Daughter sets available in some prints.